News
Introducing Eradia - The First Liquid Metronidazole For Dogs
11/29/2019
Virbac are delighted to announce the launch of Eradia, the first and only metronidazole for dogs in a flavoured oral suspension.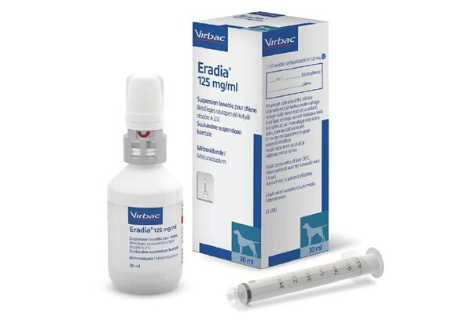 Suitable for both puppies and adult dogs, Eradia has the added advantage of the innovative and award-winning 'All-In-One Smart Cap', which prevents the person administering the product from coming into contact with the solution, is child proof and offers flexible dosing options.
Available in 30ml and 100ml bottles to cater for all dogs, Eradia is easy to administer either directly into the mouth or on to food. Showing an acceptability of 100% intake, Eradia can help alleviate any possible problems with administration.

To find out more about Eradia and any of the other products in the Virbac antibiotic range, please contact your Virbac Territory Manager.