With an excellent safety profile which is documented in numerous studies this first-line use gentamicin is broad - spectrum with minimal risk of resistance1
Product Features & Benefits:
Flexible nozel - Reaches the affected area using a gentle, atraumatic nozzle
Airless bottle - Prevents retro-contamination and delivers accurate dosing at any angle, even upside down!
Easy dosing - Exact 1ml dose in 1 press, once a day for only 5 days
Potent steroid - HCA is fast acting to reduce inflammation with minimal systemic absorption. The same steroid as Cortavance!
Long acting - Gentamicin and miconazole are active in the ear for 15 days above MIC90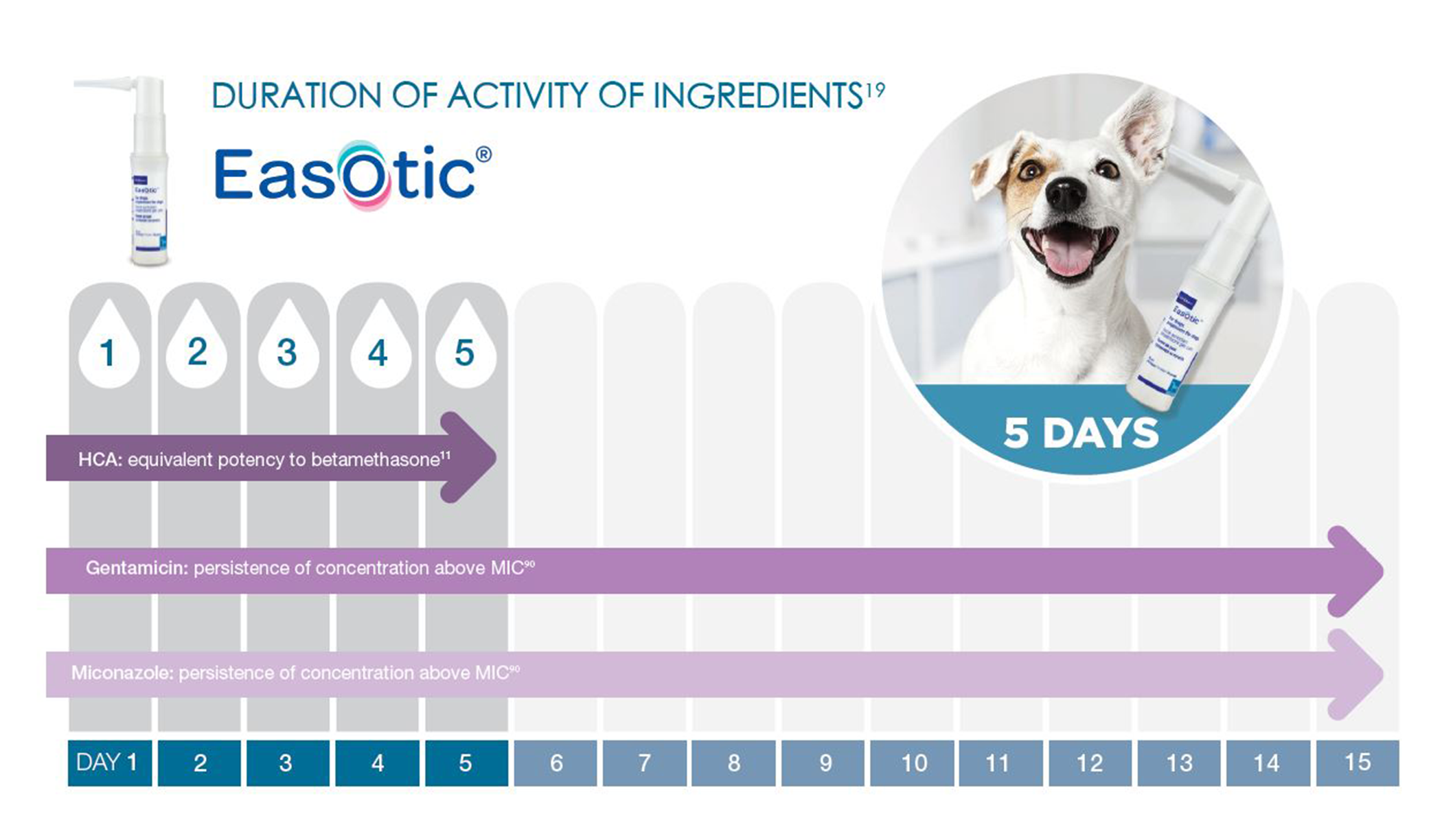 Presentations Available:
10ml

Use medicines responsibly. www.noah.co.uk/responsible.
Further information is available on the SPC or on request from Virbac Ltd.
1. Lyskova, P., Vydrzalova, M., Mazurova, J. (2007). Identification and Antimicrobial Susceptibility of Bacteria and Yeasts Isolated from Healthy Dogs and Dogs with Otitis Externa. J. Vet. Med. A 54, 559–563
2. Hariharan, H., McPhee, L., Heaney, S. & Bryenton J. (1995). Antimicrobial drug susceptibility of clinical isolates of Pseudomonas aeruginosa, Canadian Veterinary Journal, 36, 166-167