News
We're Proud to Support Vetlife Helpline's 30th Anniversary
28/09/2022
At a time when there has never been a greater need to support the health and welfare of the veterinary community, Virbac is proud to support Vetlife Helpline, as the charity marks its 30th anniversary with the launch of the Vetlife Day fundraising campaign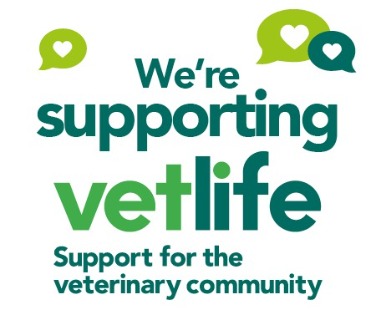 Vetlife Helpline, the 24/7 listening service for the veterinary community, supports vets, vet nurses, students, and non-clinical staff. The charity has seen the pandemic period impact both the demand for Vetlife services and its ability to raise funds, so the aim of the Vetlife Day fundraising campaign is to encourage the veterinary community to get together to further support the charity.
The idea behind Vetlife Day is simple. Anyone in the veterinary community can select one day in 2022 to fundraise for Vetlife as their dedicated Vetlife Day, which can be as simple or creative as they wish! From bake sales to sponsored dog walks, or zoom quizzes to pet portrait competitions, there are so many ways in which teams can come together and get involved.
To help make things easy, Vetlife has produced a range of downloadable resources, including a fundraising pack, social media graphics, and a poster. These can be found here
'We hope the whole community will get behind the Vetlife Day initiative and give just one day to boost fundraising in Helpline's 30th anniversary year,' said Vetlife Donor Relations Manager Emma Helbert ' We would like to say a big thank you to Virbac for sponsoring the Vetlife Day campaign with a very generous donation. Their support has got us off to a great start'.
'At a time when demand for Vetlife's services is at an all-time high, Virbac are pleased to be able to support the incredible work that they do', added Virbac's Marketing Director Andrew Connolly. 'The Virbac team are already thinking of ideas for our Vetlife Day and we're really hoping the veterinary community will join us to fundraise for such a worthwhile cause".
Vetlife Helpline is available 24 hours a day, 365 days a year on: 0303 040 2551 or via anonymous email at https://helpline.vetlife.org.uk/