News
Virbac Supports WVI African Painted Dog Conservation Project
02/58/2019
Virbac are pleased to confirm their continued support to Wildlife Vets International in their campaign to reduce the risk of population decline in the African painted dog due to disease.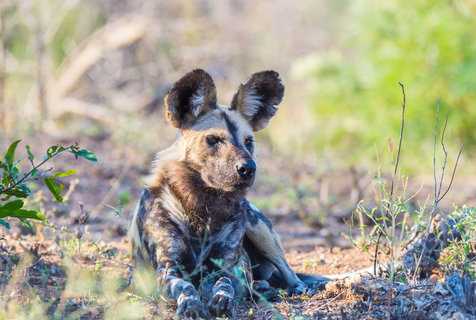 Also known as African wild dogs, these animals have disappeared from much of their former range in sub-Saharan Africa and are classified as Endangered on the IUCN Red List of Threatened Species.
In Zimbabwe in particular, the painted dog is suffering as a result of the collapse of eco-tourism and conservation. From their habitat in Hwange National Park the co-operative hunting and breeding behaviours, central to painted dog ecology, takes the animals into the ever-expanding community lands. This inevitably leads to contact with domestic dogs which are a reservoir for viral diseases such as canine distemper and rabies, both of which are potentially lethal to painted dogs.
Wildlife Vets International (WVI) provide veterinary support to Painted Dog Conservation (PDC) to supply a neutering and vaccination programme to increase the health and welfare of domestic dogs. Part of a larger disease surveillance programme aimed at reducing the threat to African Painted Dogs from disease, the scheme fits in with PDC's community conservation programme.
"Virbac have supported WVI since the beginning, in 2004, with both product and financial support. They have helped painted dogs in Zimbabwe, amur tigers and leopards in Russia and pine marten translocations in the UK. We are delighted that our partnership continues to support the conservation of endangered species", says Olivia Walter, Executive Director, WVI.
Domestic dog clinics are run on community lands on the outskirts of Hwange National Park, near Victoria Falls, Zimbabwe. WVI has gathered sponsorship for a veterinary team to undertake the neutering part of the programme and Virbac have kindly provided the necessary anaesthesia and pain relief. The clinical work comes under the jurisdiction of the local State Veterinary Department. Other support include grants from Painted Dog Conservation UK, Yorkshire Wildlife Park Foundation, Securos Surgical, product provided by animal health companies and donations through the Big Give Christmas Challenge 2018.
The team left for Zimbabwe on 20th September, led by Jane Hopper, Head of Veterinary Services at Aspinall Foundation. She was accompanied by:
Dr Clive Munns, Director and Veterinary Surgeon, Montgomery Veterinary Clinic
Lucy Toombs, Head Vet Nurse, Montgomery Veterinary Clinic
Beth Dixon, Veterinary Surgeon, Spire Vets Chesterfield
Ashley Clayton, Veterinary Surgeon, Chestergates Veterinary Specialists (Twilight vet) and RSPCA Stapeley Grange Wildlife Centre.
Gareth Jones, Veterinary Surgeon, Tyldesley Veterinary Clinic
For information on products in the Virbac product range, please speak to your Virbac Territory Manager.
For more information on WVI Painted Dog project visit Wildlife Vets International